Software Engineer, Student Pilot and Createspace Director
Welcome to my website, I have been involved with technology from the start of my secondary education. Before then I was obsessed by aircraft and anything aviation related. This website seeks to combine both of my interests and to document my involvement within the makerspace movement. 
In 2018 I decided I was going to make the jump and learn to fly recreationally, to me this far outweighs the draw of commercial flying as there is much less pressure. I started off studying a private pilots licence but I have recently changed to studying the National Private Pilots Licence at Mainair Flying school in Barton. This is a 3 axis microlight licence and I look forward to the challenge.
I joined Create Oldham as a member in 2016, as I became more and more involved with the organisation I realised that I wanted to give something back to the community. As we moved from one building to an interim space, and then again to the vast space we are in now, I became much more involved in the day to day running of the organisation. 
In June 2018, at the end of my first year in 6th form college, it was suggested to me that I put myself forward to join the board of directors. I was elected and have served as a director for the last 2 years. In that time I have had several responsibilities including membership, volunteers and most recently IT director.
Photo courtesy of Studio G Photography
I like nothing more than sharing my passion for technology and aviation with others in the industry, over the last few years I have been at events both as an attendee and delivering talks. Some of my favourite events where I have delivered talks were the Tameside Youth Hack (Which was the first Hackathon I ever won) and the Rochdale Winter Amateur Radio Rally.
Rochdale Amateur Radio Rally
Aviation
Just before coronavirus in the UK caused a nationwide lockdown, I had a weekend of aviation photography in the Midlands. After an evening photographing the
Read More »
Aviation
Today was the final departure of the Virgin Atlantic Boeing 747-400 G-VROY from Manchester Airport. It's journey was to go on to storage at Ciudad
Read More »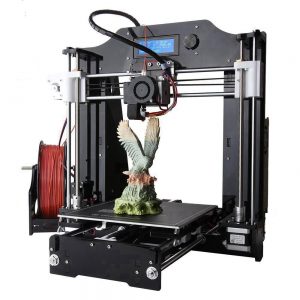 3D Printing
3D printing is a technology that many people across the globe are getting very excited about, it also is a very new technology that, when
Read More »